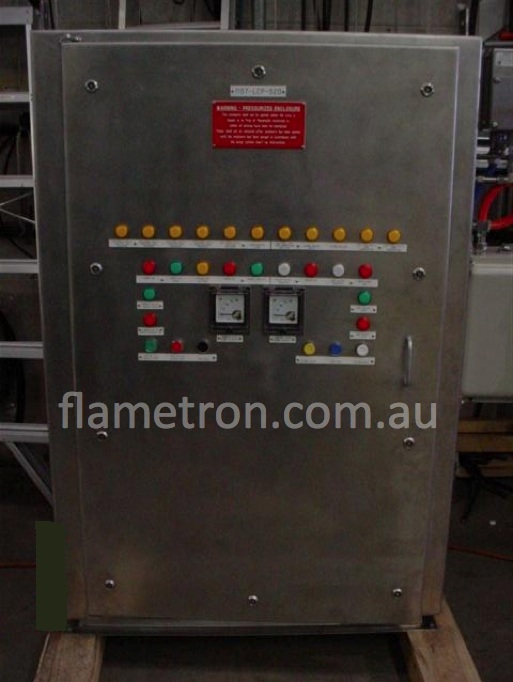 Pressurized Equipment
Exp Purged/Pressurized is an alternative when a panel or device is too large or complicated to house in an Exd enclosure.
Purged/Pressurized Exp panels are available as custom built assemblies, and can be supplied with protection for Gas Group IIB, IIB+Hydrogen or IIC applications.
Panels are constructed of stainless steel and are tested in accordance with AS/NZS60079.2 (Same as IEC60079.2).
We are now able to supply IECEx Certification for the complete Exp panel including your internal components, contact us for details.
They can be supplied with various combinations of pushbuttons, switches, pilot lights and windows.
In some circumstances it is possible to supply the controller as a separate item for use on an existing or other purpose-built panel which is suitable for the application. A full understanding by the user of the relevant Standards and the principles of Purge/Pressurization is necessary for this.
For supplies and expert advice feel free to contact us on +61(2) 9567 6700 or email info@flametron.com.au.