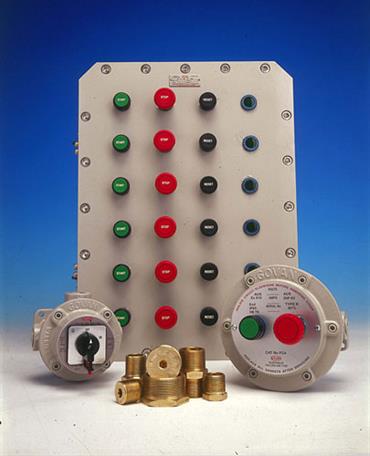 Control Stations
Control stations can be supplied in Exd cast aluminium, Exde stainless steel and Exde polyester with various combination of pushbuttons, switches and pilot lights.
Depending on the combination of modules and enclosure, protection can be provided for all Group II Gases including Acetylene.
For supplies and expert advice feel free to contact us on +61(2) 9567 6700 or email info@flametron.com.au.