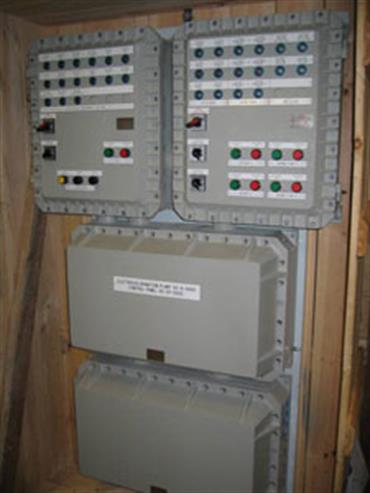 Control Panels and Switchboards
Hazardous area control panels, flameproof Exd enclosures, switchboards, enclosures, gas group IIB and IIB+Hydrogen Flameproof Exd enclosures are available in cast marine grade aluminium and can be supplied in cast iron or cast steel as special manufacture.
These enclosures can be provided with various combinations of pushbuttons, switches, pilot lights and windows.
Enclosures can also be coupled together to build switchboards, motor control centres etc.
These types of enclosures can be provided for Gas Group IIB and IIB+Hydrogen.
For supplies and expert advice feel free to contact us on +61(2) 9567 6700 or email info@flametron.com.au.