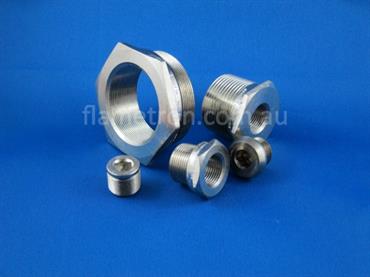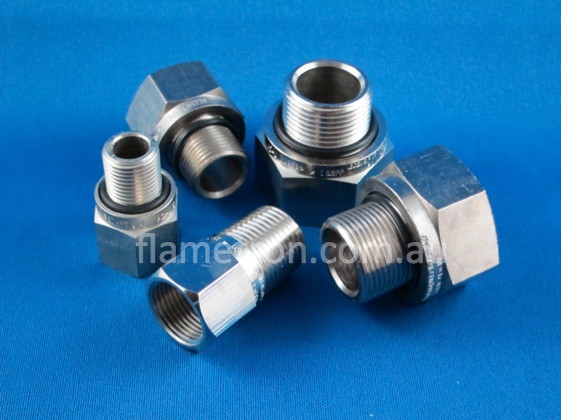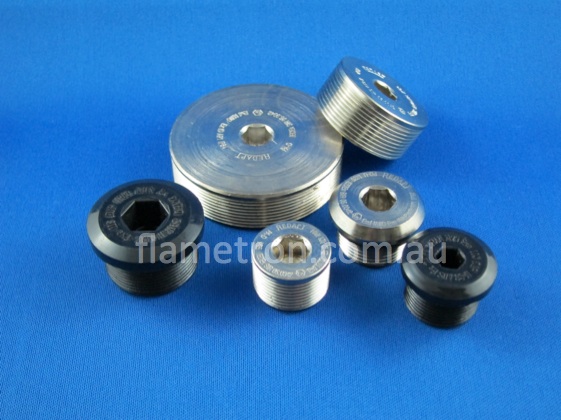 Adaptors and Reducers
Hazardous Area Exd reducers, Exd adaptors, Exd nipples, Exd stopping plugs and Exd right angle adaptors are available, triple certified Exd Flameproof/Explosionproof, Exe Increased Safety and Extb Dust in many combinations of threads such as ISO metric, BSPT, BSPP (also known as G), NPT, PG, ET (imperial conduit).
All Exd adaptors and Exd reducers are nickel plated brass with stainless steel as an option, and are IECEx certified.
The Exe stopping plugs are also available in polyester and aluminium.
We also have Exd Flameproof and Exe Increased Safety breather drains available in poly and stainless steel.
For supplies and expert advice feel free to contact us on +61(2) 9567 6700 or email info@flametron.com.au.